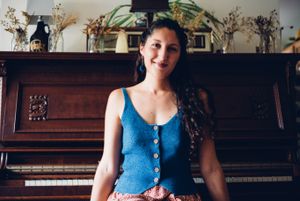 WORKSHOPS  & MUSIC LESSONS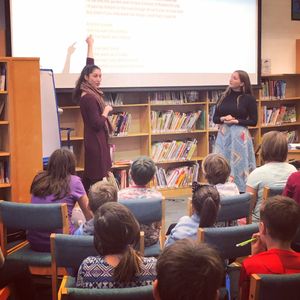 Workshops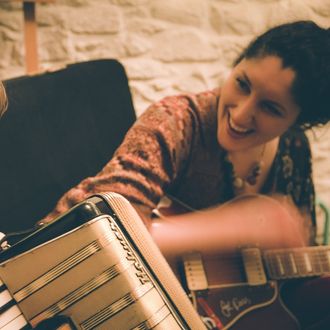 SONGWRITING
Any age, any experience level! Let's chat about what you would like to explore, and we can create a workshop (or series) that suits the group's wishes.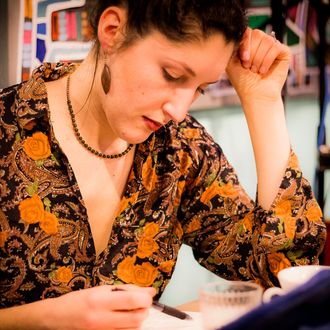 SPREADSHEETS
I want to empower artists to craft their use of spreadsheets, to maximize financial awareness, preparedness, and organization.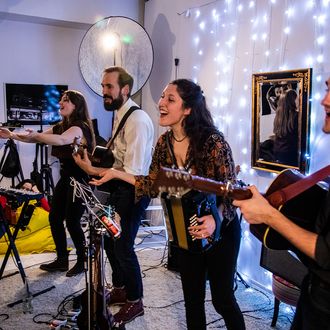 GROUP SINGING
I am convinced that singing together is a type of magic. I love leading groups in stepping out of our heads and uniting our ears and hearts, voices!
PREVIOUS WORKSHOPS
Previous workshops I've run include:
Songwriting:
- JamSchool, Guelph ON (ages 9-13)
- Chelsea, QC (ages 30-60)
- Halliburton Folk Society (Gr. 6)
- Girls with Guitars - Songwriting (Gr. 5)
Group Singing:
- Winter Folk Camp - vocal play stream (in collaboration with Tannis Slimmon)
Spreadsheets:
-Career Rebuilding Workshop in collaboration with the Guelph Arts Council & Business Centre Guelph-Wellington (for local self-employed artists; online)
- Get your Sheet Together spreadsheet workshop (self-employed artists; online) - coming soon in 2022
SIGN UP | INQUIRE | COLLABORATE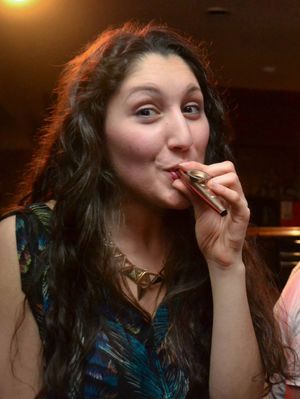 About Lessons with Liv
My only expectation for students is that they try. (I'm sure my current students will smile and nod at that.) It's sad to me, how many people I have heard say "I was forced to take piano lessons. I hated it, and haven't touched it since".  My goal as a teacher is to inspire love of sound, creativity and expression, alongside technique development and theoretical comprehension. I cater lessons to each student's diverse interests and needs, in the hopes that their practice will come from a place of curiosity, confidence and joy; with a willingness to take on challenges and celebrate success. 
I teach on Mondays, Tuesdays and Wednesdays. They are being held online for time being, though for students in Guelph, I typically teach at their houses. The weekly lessons are typically a half-hour long for each instrument. So, for example, if you are interested in learning both piano and ukulele, an hour-long lesson is optimal (unless the student is very young). If a new student doesn't yet own an instrument, I am happy to provide recommendations based on their budget, interests and needs.
----------------------------------------------------------------------------------------------------- 
Testimonials
Here are some kind testimonials from some current students & parents:
Julie Barr: Liv has taught our daughters piano lessons for the past 5 years. Throughout this time, we have watched them grow in both their ability and confidence. Liv's positive outlook, creative style and gentle demeanor has been an important part in developing their love of music. Liv has an incredible talent and we feel very fortunate for the relationship that we have with her. Thank you, Liv! 
Sarah Schooling: We wholeheartedly recommend Liv as a music teacher and educator. She brings a wealth of knowledge (and instruments!) and sincere passion for teaching music, adapting lessons to the student's goals, needs and wishes, encouraging curiosity and exploration, while nurturing a love for the art. Liv has been a tremendous teacher, patient, kind, a thoughtful mentor. It has been a joy to have her teach our family. Those lessons will remain for life. 
Riley & Rhys Champ: Liv is the best piano teacher ever!
Jennifer Jones: Piano has been a huge hit since Annie started and that is due to your positive and reassuring ways.  Thank you.
Marissa Millman: Liv is a wonderful music teacher.  She has taught my 9 year old daughter piano for 3 years and ukulele for 2.  This year my 4 year old son started online ukulele lessons (due to COVID) with her as well. She keeps things simple for him and orchestrates the lessons to be more like a game which is perfect for him.  Liv's love of music is evident in her teaching.  Her passion is contagious and she has already inspired my daughter to write her own songs and accompanying music!  We have had several piano teachers for our daughter but they were too rigid in their programs which I think dampened our daughters creativity and interest.  Liv works with our daughter in choosing songs, books, and theory exercises so that our daughter feels engaged and motivated to learn.  They function as a team!  We don't practise as much as we should and therefore don't progress as fast as some parents (and Liv) might like but we figure we are in this for the long haul and want music to be joyous for our kids and not something that they cannot wait to quit like it was for my partner and I.  This is what I love best about Liv - she will meet you where you are at!   
Additionally, she hosts wonderful low-pressure coffeehouses for everyone to showcase what they have been working on, instead of stressful recitals which is a big plus! 
----------------------------------------------------------------------------------------------------- 
 Please get in touch if you are interested in starting lessons with me!