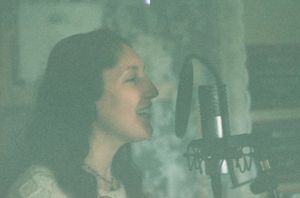 SESSION PLAYER
I can write the part...
You can write the part...
We can write the part together...
or I could improvise parts in-studio.
Previous work
Head to the "Projects" tab to hear the music I've recorded with my bands The Lifers and Tragedy Ann.
Click the links below to hear some music I've recorded for other artists:
     Moonfruits - upcoming album titled Salt - vocals, mission organ, synth, ukulele, accordion, singing saw
     Annie Sumi - Solastalgia - vocals on tracks 2, 5, 7, 11, 12 &13
     Jessica Pearson - single - singing saw on "Burden To Carry"
     Ian Reid - Wineva Avenue - singing saw, on "Jer"
     Jojo Worthington - TCYK - vocals, on "Synchronize"
     Olivia and the Creepy Crawlies - Room to Grow - accordion on "Room To Grow" and "I Don't Want You"
     Samson Wrote - Crossed Legs - vocals on tracks 1, 2, and 3
     The Breath And The Bellows - Say EP, The Rouge EP  - vocals, piano, ukulele and glockenspiel
     Taylor Holden - Home - vocals & accordion on "Chase After You"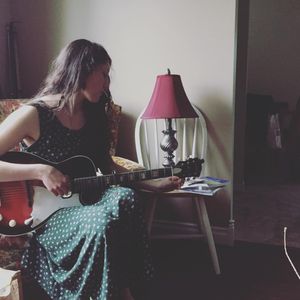 Home Studio
Instruments:
1895 Ivers & Pond Upright Piano
Artone 40 Harp
1907 Bell Traveller Reed Organ
Critter & Guitari Organelle
32 Bass Hohner Accordion
72 Bass Hohner Accordion
Gretsch Tenor Ukulele
Denver Baritone Ukulele
Stradivarius Musical Saw
Mountain Dulcimer
1962 Harmony Stratotone Guitar
Stonebridge Acoustic Guitar
Fender Telecaster Guitar
1970s Ryoji Matsuoka Classical Guitar
1940s Stella Parlour Acoustic Guitar
Gear:
More details coming soon...
Scarlett Focusrite 18i20
Amps [Fender, Symphonic, Belltone]
Yamaha HS5 Monitors
Laptop with LogicPro
Headphones [Shure, Audio-Technica]
Pro MPA II Preamp
RNC 1773 Compressor
Shure SM7B
Equitek E200 Condenser
Please get in touch for rates, bookings, and collaborations: